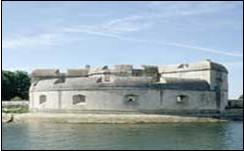 Location: Weymouth, Dorset.
Cost: Adults: £3.60; Concessions: £2.70; Children: £1.80; Children under 5: Free; English Heritage Members: Free.
Opening Times: 24th March -30th June: Daily 10am-5pm; 1st July-31st August: Daily 10am-6pm; 1st -30th September: Daily 10am-5pm; 1st- 31st October; Daily 10am-4pm. Closed November - 24th March.
Information: Throughout July & August there will be guided ghost walks around the castle each Friday at 6.45pm. Places are limited and can be reserved by ringing the castle during opening hours on: 01305 820539.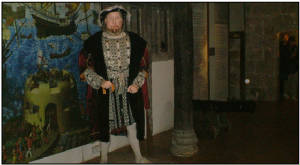 History and Haunting
Built to defend Weymouth against possible French and Spanish invasion, it has survived largely unaltered. Its squat appearance is typical of the castles built by Henry VIII in the early 1540s. The castle first witnessed serious fighting during the Civil War, when it was seized by both Parliamentarians and Royalists.
In World War I it was a Seaplane Station and during World War II it was at the forefront of D-Day preparations. The new Governor's Garden, designed by Christopher Bradley-Hole, is part of the Contemporary Heritage Garden series. Its heart is an impressive circular amphitheatre made from the local Portland stone, with two-level seating for about 200 people. This creates an enclosed space while making the most of the dramatic sea views. Blocks of tall ornamental grasses, spaced around the amphitheatre to correspond with the points of the compass, sway in the wind and reflect light. In addition, the existing trees have now been supplemented by 12 new Corsican pine trees, planted to create a backdrop for the garden. The result is an ideal environment to relax and enjoy the fantastic view of the harbour. Portland Castle offers accessibility for all – there are audio tours and 'Touch Tour' for the visually impaired. And, as well as hands-on displays, you can even come face-to-face with Henry VIII in the Great Hall.
The castle is said to be haunted by various ghostly figures from throughout the castles history including a woman in an upstairs room, presences are felt all over the castle, footsteps heard and there are unexplained scents which sometimes fills the air on the staircase.